Our electric bicycles and scooters are robust, reliable and designed to spend more days on the saddle.
You can choose from comfortable city bikes, fat bikes or scooters all equipped to front any type of road!
Rent your e-bike or scooter by choosing from our offer!
We notice that daily rentals go from 9.00 to 17.00, it will therefore be possible to collect and return the rented vehicles within these hours.
Weekend rental can be done with collection on Saturday morning and return on Monday morning.
Accessories rental:
– Helmet: 5 euros
– Chain: 3 euros
– Child seat: 5 euros
– Scooter battery charger: 10 euros
Choose the dates, enter your references and your preferences and send us your rental request!
Security deposit 500,00 euros for each type of E-BIKE.
Possibility ro rent other E-BIKE models available in the shop.
For more information about it, contact us at 340 6079763, also WhatsApp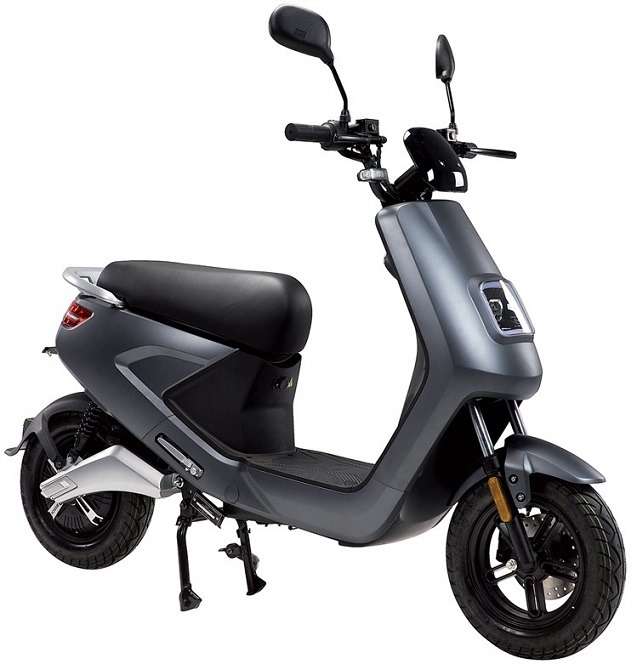 Scooter Wayel W1
The electric scooter with a young and contemporary look. To travel around the city with zero emissions with a practical, agile and silent vehicle. The front and rear lights are LED, the LCD display keeps information on the remaining charge, the low wheels are anti-puncture.
Price
| | |
| --- | --- |
| 1 giorno | 50€ |
| 2 giorni | 90€ |
| 3 giorni | 120€ |
| 1 settimana | 200€ |
| 1 mese | 500€ |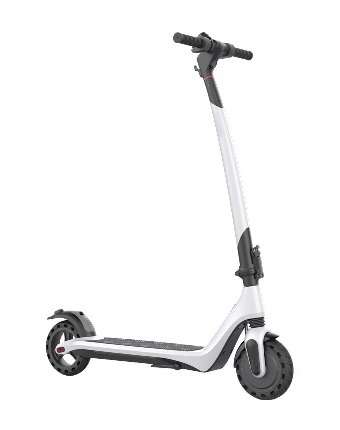 E-kick scooter Wayel uGo
The uGo electric scooter weighs only 12 kg, folds up in an instant and attaches with a practical hook. It has an electric brake on the handlebar and a pressure brake on the rear wheel. You can select up to 3 speeds depending on the route: with a simple recharge you can travel up to 30 km.
Price
| | |
| --- | --- |
| 1 giorno | 20€ |
| 2 giorni | 35€ |
| 3 giorni | 50€ |
E-Bike Wayel eBig
Moving around every day is more fun with eBig, the folding e-bike that retains all the agility and portability of a folding bike. Maximum grip and stability on the road thanks to the 4 "wide tread tires that allow for comfortable use on any type of trail. The adjustable suspension fork and the powerful rear motor guarantee fun and maximum road holding.
Price
| | |
| --- | --- |
| 1 giorno | 40€ |
| 2 giorni | 70€ |
| 3 giorni | 100€ |
| 1 settimana | 150€ |
| 1 mese | 300€ |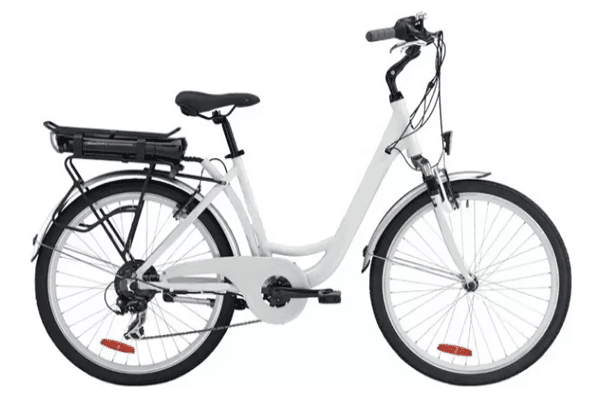 City E-Bike
If you want to move around the city lightly, without the slightest effort and with the convenience of stopping at any time without compromising your stability, NUVOLA 4 26 ″ is your e-bike.
Price
| | |
| --- | --- |
| 1 giorno | 25€ |
| 2 giorni | 45€ |
| 3 giorni | 65€ |
| 1 settimana | 100€ |
| 1 mese | 150€ |
BOOK A GUIDED TOUR
In addition to the rental of our vehicles, we offer you the opportunity to book a guided tour around the city using electric mobility to move among the beauties of Milan.

Request info for Guided Tours
POSSIBLE CYCLING ROUTES IN MILAN AND SURROUNDINGS
MILAN AND ITS DISTRICTS
Departure and Return:
GiveMeBike – via E. Montale 10, Opera (Milan)
Total Length:
35-40 km (approx. 4-5 hours depending on breaks)
With our e-bikes we will go to the discovery of the most evocative districts of Milan, discovering historical Milan and modern Milan at the same time. Here are some of the most interesting areas that we will be able to discover: Navigli, Arco della Pace, City Life, Parco Sempione, Castello Sforzesco, Piazza Duomo, Piazza della Scala, Brera, Porta Nuova, Gae Aulenti, Chinatown, Porta Venezia and Porta Romana!
EXPLORING THE SOUTH OF MILAN
Departure and Return:
GiveMeBike – via E. Montale 10, Opera (Milan)
Total Length:
30-35 km (approx. 4 hours depending on breaks)
The south of Milan offers a variety of routes and roads immersed in the countryside and greenery.
With this itinerary we will have a taste of an area of Milano center passing through the Navigli Darsena, we will then continue on the Naviglio Pavese until the arrival at the Visconteo Castle.
Through some secondary roads we will then reach the Mirasole Abbey and then the Chiaravalle Abbey before returning to the starting point.
BETWEEN PARKS AND ABBEYS
Departure and Return:
GiveMeBike – via E. Montale 10, Opera (Milan)
Total Length:
40-45 km (approx. 5-6 hours depending on breaks)
With this itinerary we will explore the area south-east of Milan passing through some suggestive abbeys such as those of Chiaravalle and Monluè to then arrive at the green areas of the Forlanini Park and the Idroscalo.
We will then continue passing through the Ortica district and the Porta Romana district before returning to the GiveMeBike headquarters.